Developers of the privacy-oriented search engine DuckDuckGo disclosed statistics for August 2020. It turned out that the search engine has set a new record, processing more than two billion search queries.
Also developers boasted four million installations of applications and extensions, and reported that today DuckDuckGo has more than 65,000,000 active users.
The Bleeping Computer notes that while Google still remains the most popular search engine, DuckDuckGo is gaining popularity as more and more users begin to think about their online privacy (especially amidst scandals over the privacy of Google and other major companies).
But against the backdrop of Google success DuckDuckGo still looks very modest: private search engine still controls only 2% of the total U.S. search market.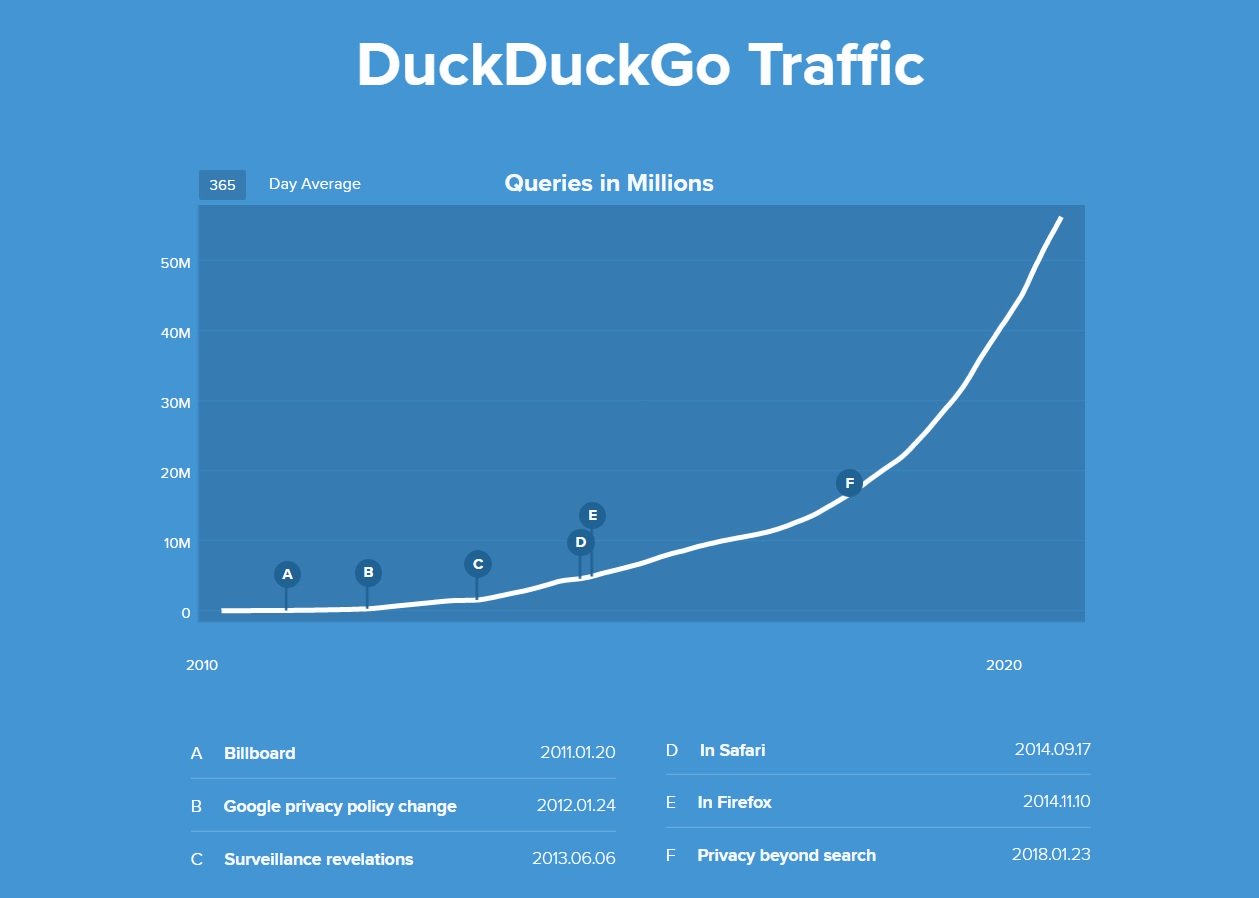 Source – https://xakep.ru/2020/09/18/duckduckgo-traffic/