As you know, even if you are paranoid, it does not mean that you are not being followed.
Today, when you are being watched, this phrase is especially relevant – large companies have been monitoring your online activities for a long time, cybercriminals are looking at your bank account, and neural networks have learned to successfully recognize faces and find your VKontakte profile by photo.
To keep your privacy at least at home, we recommend our guide to protect your webcam from hacking:
How to protect your webcam from hacking:
Set up a reliable antivirus, keep it up to date and do not disable it under any circumstances; use firewal.
Update the operating system, browser, major applications and webcam drivers on your devices; Google possible vulnerabilities of a particular model
Don't connect to unparalleled Wi-Fi networks; ignore messages and emails from unknown senders, especially if they contain suspicious links and attachments
Download free programs only from manufacturer's website
Set a complex password on all devices with cameras and Internet access, including the radio nanny and CCTV camera
Always change the factory security settings on all devices (computer, laptop, smartphone, tablet, webcam, router, etc.)
Pay attention to the webcam indicators and check your camera settings if it is not only turned on during video calls
If you consider yourself an advanced user, turn off the webcam hardware.
No matter how ridiculous it sounds, the most effective way to protect a webcam is with duct tape or tape :). However, remember that if the attacker has already gained access to the PC, he can still record the sound from the laptop's microphone or steal other important information. Therefore, the main protection remains antivirus, vigilance and critical thinking.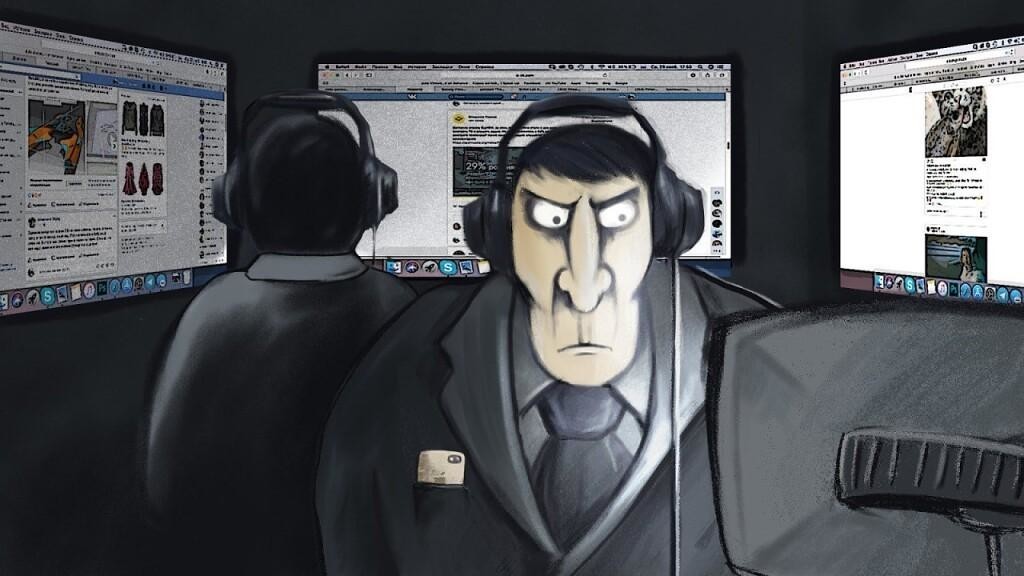 Read more recommendations:
Imagine that the camera's light indicator lights up for a second and goes out immediately. It can be an alarm bell that you can't ignore (unless you want your privacy to suddenly become public). But even if the light is off, the webcam can still work secretly.
It is quite easy to find out which programs use the camera.
1.First of all, you will need a special software that will show you all the processes related to this or that device. For this purpose we suggest using Process Explorer. This handy program is available in online and offline modes.
2. Then you need to know the name of the webcam in the system (in Russian versions of Windows it sounds like "Physical device object name"). It is not difficult to find this information: Start – Control Panel – Hardware and Sound – Device Manager.
3. Next, "Image Processing Devices" – "Properties" of the camera – the "Information" tab. In the drop-down list select "Physical device object name", which looks like this: "\Device\0000009c". Right-click on it and click "Copy".
4 Now enter Process Explorer, search the button with the binocular icon (or a combination of Ctrl + F), insert "Physical Device Object Name" and start the search to find all processes that use your webcam.
If no suspicious activity is detected, nothing to worry about. Usually in this list you will find only Skype or other video calling applications. However, don't be lazy to check the launch path. Attackers often try to pass off a malicious program as a legitimate application, taking advantage of the negligence of ordinary users.
If you see in the list Process Explorer suspicious non-system programs that you do not accurately install, we recommend that you close this process and perform a full antivirus scan.
P. S.The method described above can also be applied to microphones, which may also be the target for spyware.